Radio For Sale:
Emerson AX-235

The following radio is available for sale. All prices are in $US, and do not include shipping and handling.
---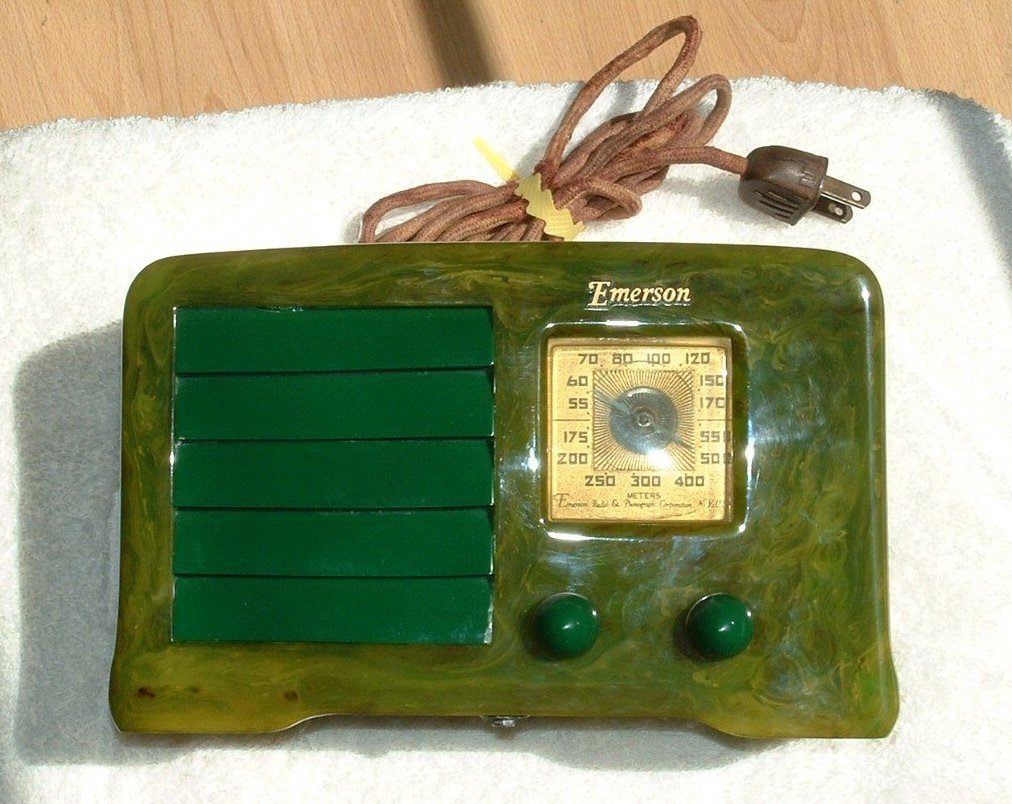 Emerson AX-235
'Little Miracle'


This classic radio was obtained at a national meet several years ago. I have had it in my collection since then. The radio is unrestored, and is essentially in the condition I received it in. I have not restored the radio itself, and indeed have not tested it. I purchased it as eye candy, and it has certainly served its purpose!

This radio has some of the most beautiful coloring that I have ever seen. The case is swirled with clear resin, so that much of the green swirl is shown in three dimensions! If you look close you can see the chassis through the cabinet in some of the photos below.

I am not a catalin expert (and this in one of only 2 that I have ever owned, both of which I am offering for sale). Please look carefully at the photos in case I have missed anything.
Offered for sale as I received it. It was originally owned by a well known catalin collector who had it polished out to its original color. (He told me he replaced it with an all original set.)
No known cracks, chips, or repairs.
Chassis is untested and unrestored.
Reproduction Knobs and Grill
Beautiful coloring.
Price: $2500



Click on the thumbnails below to see larger photos.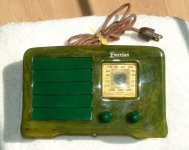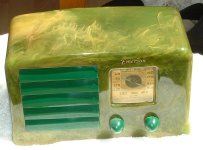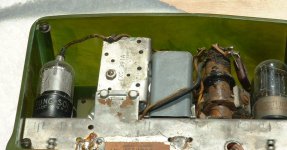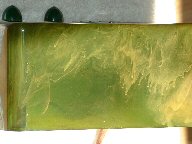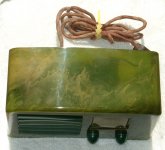 ---
Terms of Sale:
Shipping costs determined at time of sale. Insurance is required.
All sales must first be confirmed by e-mail (Inquire Button Above) and will be held for 1 week pending receipt of funds.
We only accept US Postal Money Order(s), or Cashier's Check from a major US Bank.
We do not accept credit cards or PayPal.
All prices are in $US, and do not include shipping and handling.
Shipping is available to the continental US ONLY.
We can offer a discount of 5% to those who will pick up the radio and pay cash.
---

Copyright © 2008 OldRadios.com, All Rights Reserved