Radio For Sale: Penny's 7TM-285S
Updated August 2,2008

The following radio is available for sale.
---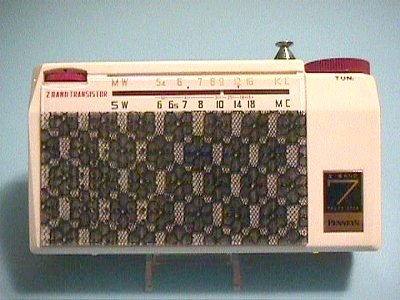 Penney's 7TM-285S Lace
A very unusual radio! Lace is Black/Gray in color.
7 transistor early Japanese radio (uses round 9v battery)
In EXCELLENT condition! (9.5/10)
No chips or cracks
Has the most angles of any radio I know! BEAUTIFUL!
Cream and deep Red colors
Beautiful reverse painted dial
The radio works well in both AM and Shortwave
Reduced Price: $275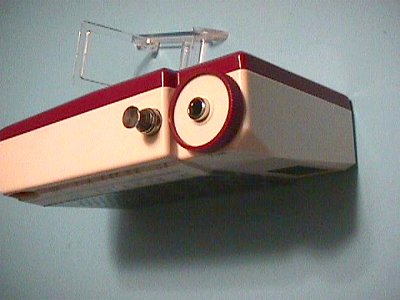 Notice how the top and bottom corners are cut.. sort of like the new stealth fighters!



Truly a radio ahead of its time!



The top section of the antenna is a bit bent.
---
Terms of Sale:
Shipping costs determined at time of sale. Insurance is required.
All sales must first be confirmed by e-mail (Inquire Button Above) and will be held for 1 week pending receipt of funds.
We only accept US Postal Money Order(s), or Cashier's Check from a major US Bank.
We do not accept credit cards or PayPal.
All prices are in $US, and do not include shipping and handling.
Shipping is available to the continental US ONLY.
We can offer a discount of 5% to those who will pick up the radio and pay cash.
---

Copyright © 2008 OldRadios.com, All Rights Reserved