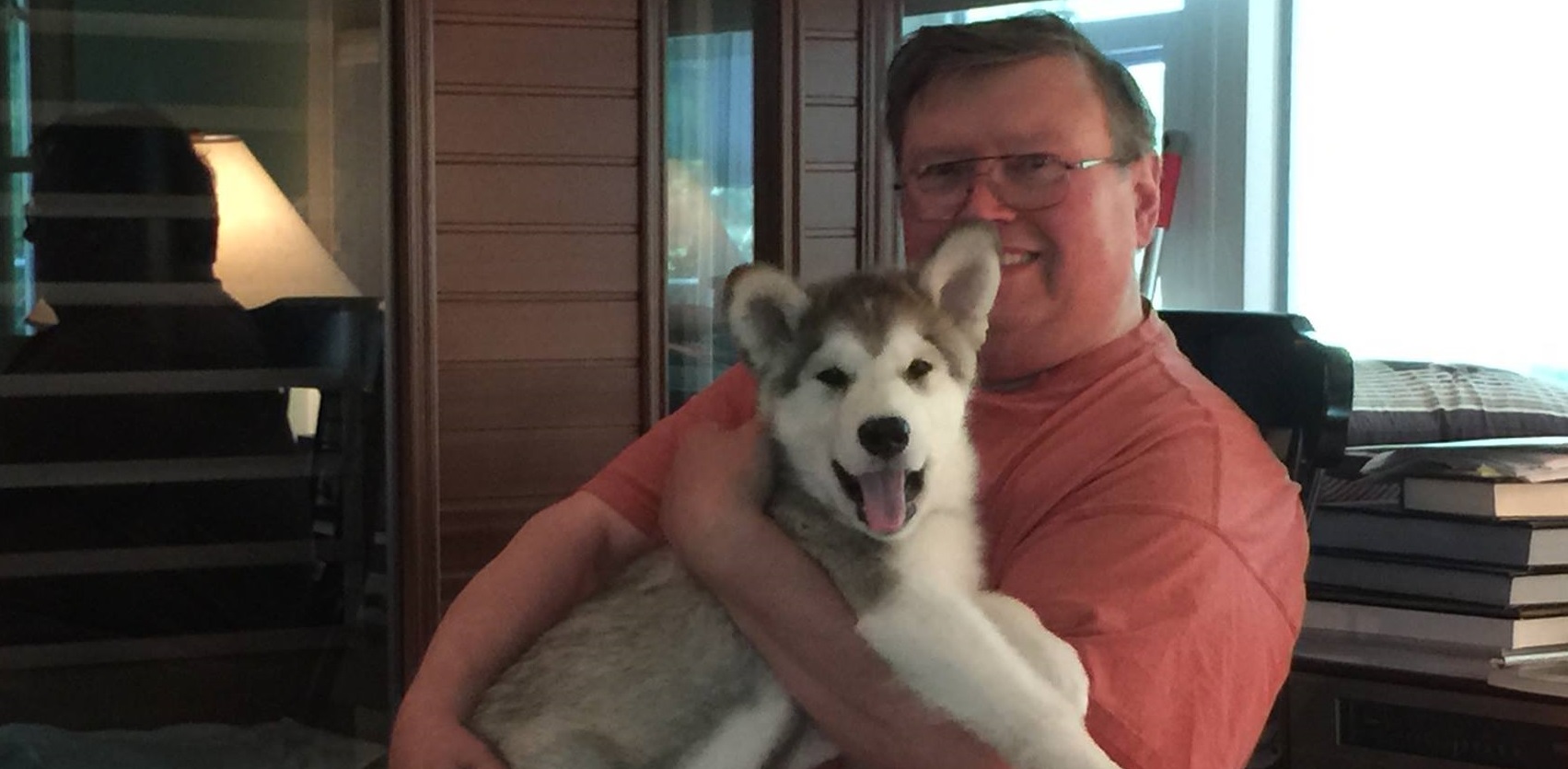 George's Personal Page...
Hi!
In case you missed it, my name is George. I live and work in the New England area. I design computer software for a prominant medical information systems company.
I have a wonderful wife and friend, and am the lucky godfather to two of the most fabulous nieces a guy ever had!
I have many interests ranging from reading (avid Science Fiction reader) to volleyball (although I have not done much of that of late..).. I find that colorful artwork such as blown glass, animation cells, etc are of interest as well..
One hobby that has dominated over the past 25+ years has been my fascination with radios. I became interested in electronics as a kid, and worked as a color TV repair person for the last two years of high school. I had a pretty good understanding and ability for repairing radios and B/W televisions back then (mid 60's).. I had the good fortune to meet a local service man who took me under his wing and let me work there part time. He apprenticed me through the repair of Color TV.. Color Television was still not very common, and they were quite expensive. This gentleman, Alma Siddell, has long since passed on, but certainly not forgotten. I will always be grateful to him for the kindness and friendship he bestowed on me.. I was so happy to be working in a field I loved!
I got interested in computers about that time, and went to school at Worcester Polytechnic Institute. There I got a degree in Electrical Engineering, and eventually a masters in Computer Science.. This turned out to be a great combination at the time since I knew how computers worked from both angles!
I was quite fortunate to be in the right place at the right time, since computers were in their infancy.. I took to them quite easily, and thoroughly enjoyed my time at WPI. I worked part time at the computer center (see article about these times at WPI) and have fond memories of all that I learned there.
I worked for myself for many years doing contract programming for different companies, mostly for Digital Equipment Corporation and their customers. Often, in order to get computer time, a group of us would drive into the Maynard, MA facility at about 2:30 AM (in an old Ford Pinto!) and do much of our computer coding and testing at their facilities.
Another project I was involved with early on in my career was the computer programming for the World's First Automated Shipyard at the Newport News Shipbuilding (owned by TENECO at the time.) This was in what was referred to as their North Yard. The effort was quite impressive, and involved moving huge sheets of steel through a shipyard. I did all the coding for the control system which directed all cranes, processed Purchase orders, monitored crane positions to prevent collisions, and maintined the inventory of steel plates in the yard. The user could input the portion of a Tanker or other ship construct, and the proper items of steel were collected from the shipyard, fed into prep areas where automated machines cleaned and painted the steel, and then fed these into the assembly area in the proper order to construct the portion of the ship. Many of these steel plates weighed in at over 20 tons! There were conveyor belts, multi-story cranes, and a large display in the control room all talking to this lowly PDP-11/45 computer. I had to write the whole system in FORTRAN! (Some consultant speced the equipment and then left the project, so I had to work with what he had purchased!)..
Over time, the group I was working with decided to become an official company, and make a product. That product was an automated Hospital Laboratory Information System which we called LABPlus. We developed a compiled version of MUMPS (a computer language that was interpreted at the time), and installed this at several leading hospitals around the country. Our company was enentually acquired by a larger company, and just this year, that was acquired by the company I work for now. I was originally supposed to stay on for 3 years to help in the transition, but at last count it has been 35 years now!
My Brother rekindled my love of radios when he brought an old Grundig floor radio for me as a gift.. That was a long time ago, and since then I have acquired several hundred radios. Over time, I have become more selective, and now seek out sets that have unusual visual appeal to me as well as those that spark technical interest also.
Earlier this year I was fortunate to marry my long time friend. We now live in Maine, along with our 3 Alaskan Malemutes.

I am looking forward to this new chapter of my life! More later..
---
Copyright © 1996-2016 oldradios, All Rights Reserved. - Use this link to contact me