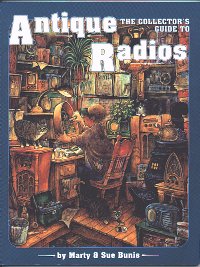 Title: Collectors Guide to Antique Radios (First Edition)

Author: Marty and Sue Bunis (E-Mail)

Comments: First in a series of "bibles" used by most collectors. Photos are well done and in full color. Each book in the series has new pictures; no duplicates. This edition has a blue cover.

Availability: This edition is out of print, and no longer available.
<!-TRAILER>

---
Copyright © 1996 George S. Kaczowka, All Rights Reserved
Address e-mail to:gsk@oldradios.com <!->